This week's post almost didn't happen because I'm having a scheduling problem of my own, that plus a desk-top computer that keeps switching itself off. Grrrrr
Today's number one is this relevant posting. To be fair it wasn't my favourite until I had my own scheduling problems and now it is. Spooky or What?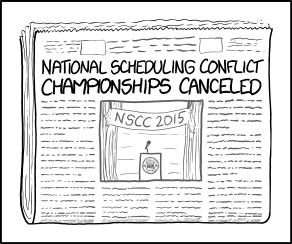 XKCD Licensed under a Creative Commons Attribution-NonCommercial 2.5 License. More details.
---
Other notable entries: